Dear friends and partners of Braziliando, we hope you and your loved ones are doing well. Many of you have been asking us about the situation of the indigenous community we work with in this quarantine and we're here to share with you some news! 
The Suspension of Braziliando's Trips
Since the beginning of this pandemic, we have been in contact with the members of the village and even before the announcement of the coronavirus containment measures in Brazil, we preferred to suspend our activities. At Braziliando, we aim to promote positive transformations through experiences that are authentic and responsible and we did not want to put anyone at risk of contamination, neither our travellers nor the indigenous community.
Although the Baré are a strong and courageous people 💪, it is no less true that certain diseases, such as Covid-19, can make indigenous people more vulnerable, especially when the nearest hospitals, those in Manaus, are distant and currently overloaded. So, it's been an while that we paused our sustainable tourism experiences in the Amazon, hoping to resume our immersions in the beloved Amazonian forest soon.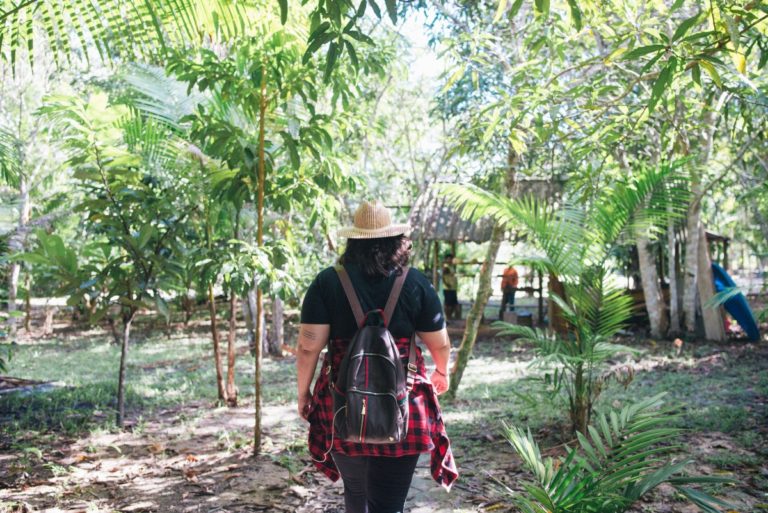 The Challenges of the Community in the Quarantine
It was with relief to heard from José, the chief and community leader, that no one in the community was affected by the disease. Fortunately they are taking many precautions and seeking to respect the containment measures of Covid-19.
In the forest, where community life is essential, confinement is quite challenging. José shared that the life of the Baré people has changed in the quarantine : they, who used to live together, play together, work together, are finding it hard to keep this union with social isolation.
Although local residents are able to survive as they fish and hunt, many foodstuffs and supplies are lacking. Joarlison, José's son and vice-leader, told us that they no longer have access to some basic food and hygiene products, such as toothpaste, soap, rice, beans, and milk. 
In addition, the inhabitants fear for their health because the vaccination campaign organized by the state aid has been cancelled. They also said that doctors who used to come once a month are no longer visiting the community and distributing medicines.
However, one of the biggest challenges for the Baré people in this quarantine is probably the economic situation. Community-Based Tourism (CBT) and handicraft production, which had put in place a promise of sustainable activity in the Amazonian villages, have ceased and families are not having the means to supplement their income.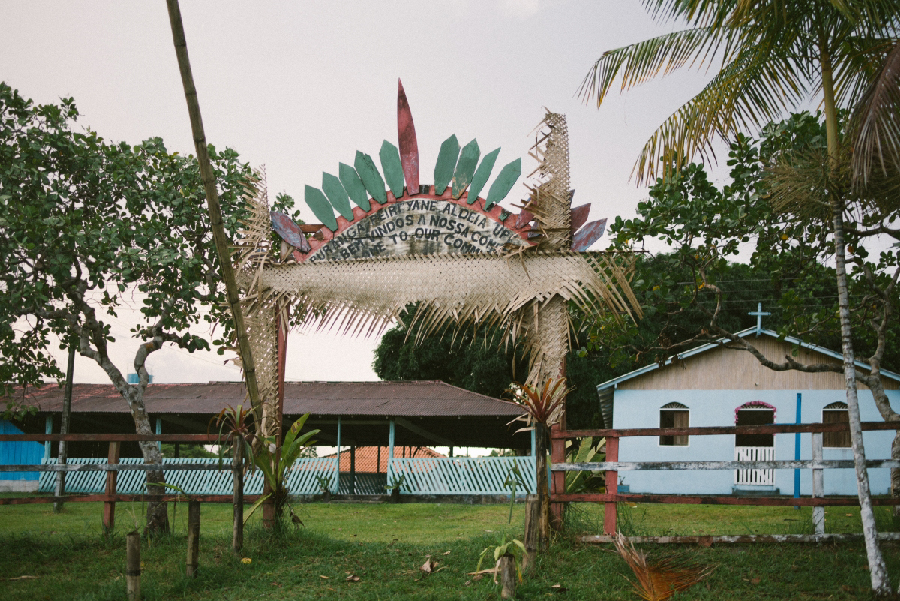 Let's Co-create the Future Together ?!
Braziliando has been looking for ways to reinvent itself in this period of crisis and to continue supporting the community, especially through income generation and cultural appreciation. We remain in constant contact with community members and potential partners, seeking new solutions, and our minds are pulsating with new ideas.
We support an inclusive crisis management and we would like to invite you to be part of the co-construction of this future, full of possibilities! Let's build a new present together? Share with us your ideas and suggestions to keep Braziliando and Nova Esperança flourishing! 🌸🌺 And collaborating we will come out stronger from this chaos!
We hope that these long moments of reflection that are being offered to us due to social isolation will be an opportunity to form more conscious travelers. This way, when this crisis finally ends and we can travel safely again, we will be able to promote these transformative immersions and sustainable tourism will once again be a path for building a more just and united world.
We are excited to receive your ideas and suggestions to help Braziliando and our partners in the indigenous community of Nova Esperança! You can leave them here in the comments or send us by email ([email protected]) or through our Instagram or Facebook.
Take care of yourself! 💚
Kind regards, Braziliando.